TEL:+86-311-68002769
EMAIL:chinasupplier999@hotmail.com
SKYPE:chinasupplier99
Geotextile with Bentonite(GCL)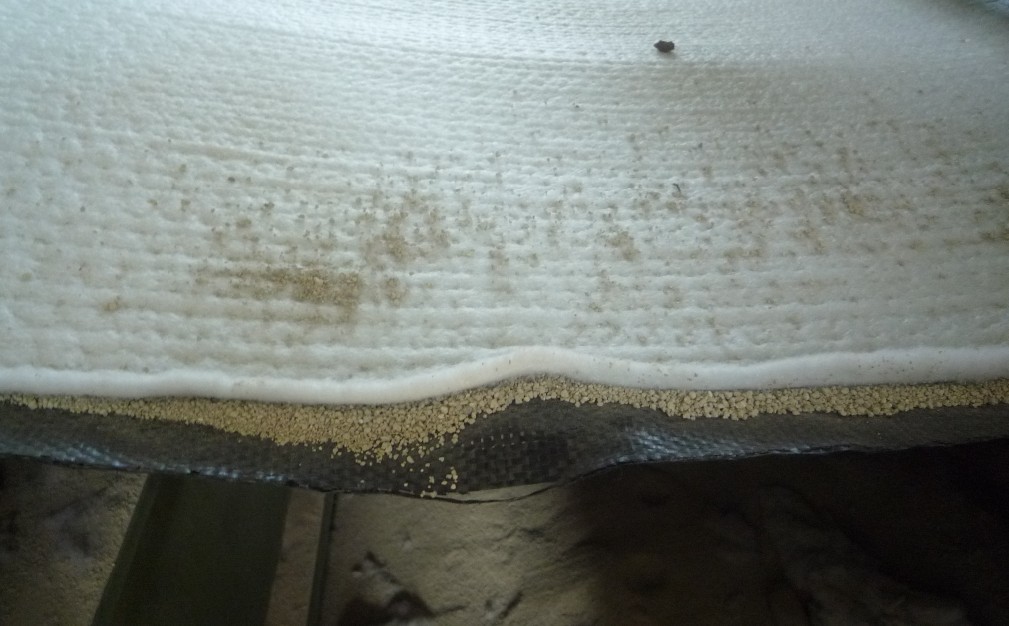 Geosynthetic Clay Liner(GCL) manufacture from China
Geosynthetic clay layer(GCL) is a waterproofing material,made of compound geotextile, non woven geotextile with expansion bentonite in the center.It is specially used in artificial lake,landfill,underground garage,roof garden,tank,oil depot and other chemical yard.There are many small fiber space in GCL after being needle punched,then the bentonite powder can not more in one direction,so when meeting water,it will become a high density waterproofing layer and stop water leakage efficiently.
Specification
GCN-NP,needle punched GCL; GCL-OF,needle punched GCL coated with film;GCL-AH adhensive GCL.Unit weight: ≥4000g/㎡,width: 4~6m.
Characteristics
compaction, permanent waterproofing, ineffective to temperature.It will not be crack under low temperature, environmental:bentonite is nature inorganic material,nontoxic to human,no special request to environment,it is environmental friendly.
Usage: Mainly used in environmental engineering of landfill emissions, underground reservoirs, underground infrastructure construction projects, sealing solution, segregation, anti-leakage, good effect, anti-destructive.
CONTACT
SHIJIAZHUANG BOSHUO NEW MATERIAL CO.,LTD
Address:
No.12 Zhaotuo Road,Xinhua District, Shijiazhuang,Hebei,China
Contact Person:
Cathy Zhang
Tel:
+86-311-68002769
Postal code:
050066
Email:
chinasupplier999@hotmail.com
Skype:
chinasupplier99