TEL:+86-311-68002769
EMAIL:chinasupplier999@hotmail.com
SKYPE:chinasupplier99
Geomembrane Pond Liner
HDPE Geomembrane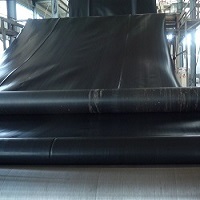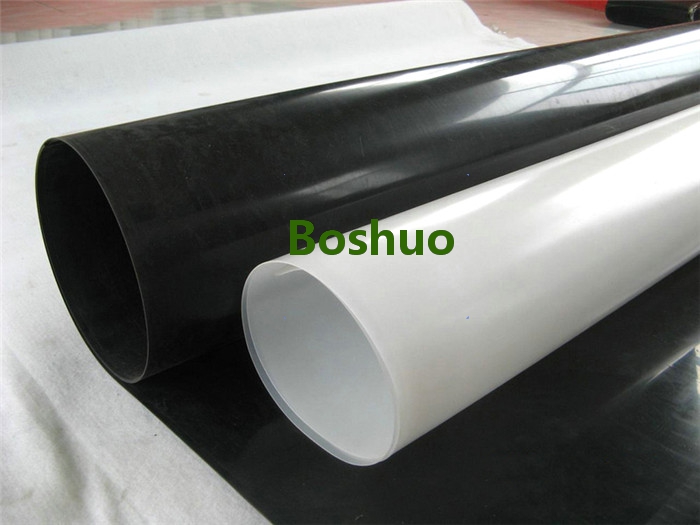 1) thickness:0.3mm,0.5mm,0.75mm,0.8mm,0.95mm,1.0mm,1.2mm,1.5mm,2.0mm,2.5mm,
2) Roll width:1m-8m
3) Roll length: according to customers' requirement
4) Function: Anti-seepage and separation
5)Usage:
1. Prevent leakage disposal in waste burying or waste water or waste dregs disposing field.
2. River bank,lake dam,mine remainings,reservoir,tunnel,liquid storage pool(pit,mine)
3. Preventing leakage in subway,basement,tunnel,hole.
4. Anti-salt leakage in roadbed and other ground sill.
5. The plane direction laying of dam,the vertical direction laying for groundsill,used in the
construction fence and waste material field.
6. Used in seawater or freshwater feed field
7. Used in groundsill of road,highway,railway and waterproof layer of swelling clay and wet collapsed loess.
8. Preventing leakage on rooftop
PRODUCTS
CONTACT
SHIJIAZHUANG BOSHUO NEW MATERIAL CO.,LTD
Address:
No.12 Zhaotuo Road,Xinhua District, Shijiazhuang,Hebei,China
Contact Person:
Cathy Zhang
Tel:
+86-311-68002769
Postal code:
050066
Email:
chinasupplier999@hotmail.com
Skype:
chinasupplier99